Six Reasons why so many buildings collapse
After a building collapsed in the Nigerian city of Lagos, killing at least 20 people, including several schoolchildren attending a school on the building's top floor, we look at some reasons why such tragedies seem to occur so often in some African countries.
While investigations are still underway into the cause of this collapse, engineers have told us some common problems.
#1. The foundations are too weak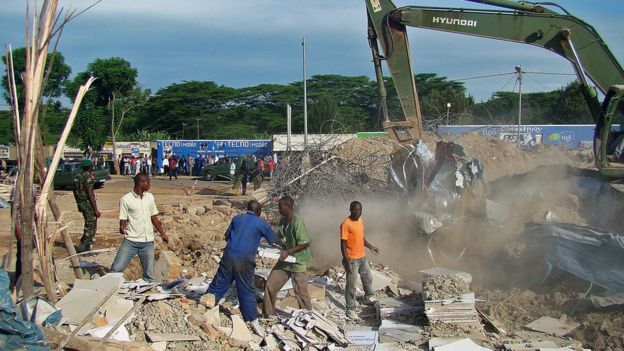 Adequate foundations can be costly.
They can cost up to half the price of a building, professor of civil engineering Anthony Ede at Covenant University in Ota, Nigeria said in 2016.
He said two things should be considered when building the foundations – the solidity of the soil and the heaviness of the building and its contents.
In Lagos, the swampy ground requires strong foundations. Far stronger than solid ground.
But he said developers save money that should be spent on foundations when building on the city's swampy ground and many buildings had collapsed in the city as a result.
Even on solid ground, foundations need to be strong enough for the load.
Inadequate foundations for a four-storey building was one of three reasons given by investigators for a building collapsing in northern Rwanda in 2013, killing six people.