Four (4) footballers who have played for both Manchester City and Arsenal
Manchester City and Arsenal are going to face each other in a crucial Premier League game today at the Etihad Stadium. City are at 2nd position in the league table and Arsenal are at 5th. City have rose to prominence in English football in the past 10 years or so, and have won the Premier League title thrice in the last 8 years.
On the other hand, Arsenal have won the Premier League title 13 times and are one of the traditional heavyweights of English football. However, they have not been able to win the Premier League title since 2004.
Both clubs have had some legendary players playing for them. However, there have not been too many players who have played for both.
Here are four footballers who have played for both clubs:
#1 Kolo Toure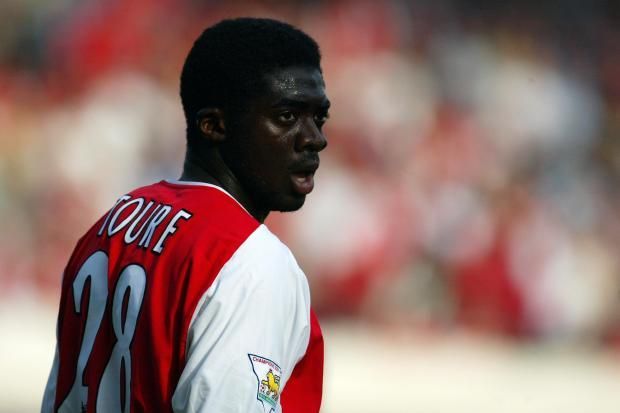 Toure was one of the best centre-backs in the world in the 2000s and had a very successful stint with Arsenal. He was signed by the Gunners in 2002 and played for them for 7 seasons. He formed a very successful centre-back pairing with Sol Campbell and helped Arsenal win the Premier League title undefeated in the 2003-04 season.
Arsenal also made it to the Champions League final in 2005-06 before losing to Barcelona. Toure was a very crucial player for Arsenal and was a very strong and fast defender. He was a great man-marker and a strong tackler. He was not very tall, but remained quite strong in the air too.
He also scored 14 goals in 329 matches for Arsenal. He was subsequently signed by Manchester City in 2009. He played under Roberto Mancini at City and helped them win the Premier League in 2011-12. Toure remains one of the few players to have won the Premier League title for two different clubs.
However, he found it increasingly difficult to make it to the starting eleven for City in course of time. With the advent of younger defenders like Vincent Kompany and Nicolas Otamendi, Toure began to warm the bench frequently and finally left City in 2013. He scored 3 goals in 102.
#2 Emmanuel Adebayor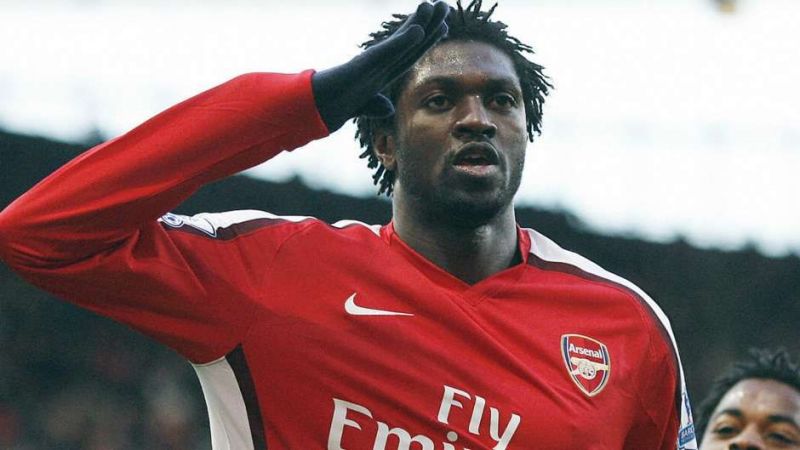 Adebayor is one of the few African footballers who have played successfully for a number of different English clubs. He was signed by Arsenal in 2006 and played for them till 2009.
Adebayor could not win any major silverware for Arsenal, but made them an exciting team to watch while playing alongside the likes of Thierry Henry, Theo Walcott, Cesc Fabregas and Thomas Rosicky. He scored 62 goals in 142 matches for Arsenal and made a switch to Manchester City in 2009. He was also loaned to Tottenham Hotspur and Real Madrid during his stint at City.
#3 Gael Clichy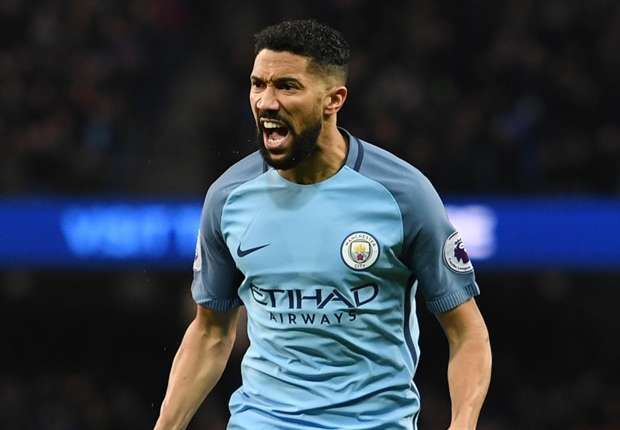 Clichy is a French left-back who was recruited by Arsenal in 2003. He was one of the youngsters in an Arsenal team also featuring Fabregas, Mathew Flamini and Walcott.
Clichy was part of the "Invincibles" squad of Arsenal that won the Premier League in 2003-04 without losing a match. He played for Arsenal for quite a few seasons, and scored 2 goals in 264 matches for them.
#4 Samir Nasri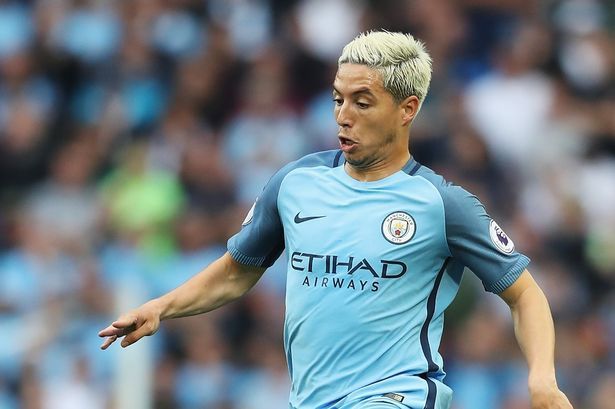 Nasri is a very skilful attacking midfielder from France, who has played successfully for both Arsenal and Manchester City. He is an outstanding dribbler and passer, and can be a very good playmaker.
Nasri was signed by Arsenal in 2008 and played for them for three seasons. His playing style suited Arsenal's slick passing game a lot, and he scored and created some important goals for them. He could not win any major title for Arsenal, but scored 27 goals in 126 matches for them.
He signed for Manchester City in 2011 and played for them till 2017. He won two Premier League titles with them in 2011-12 and 2013-14. Nasri played alongside the likes of David Silva and Jesus Navas in City's midfield, and provided a lot of assists to the likes of Sergio Aguero and Edin Dzeko. He scored 27 goals in 176 matches for City and left the club for Antalyaspor.
He moved to City in 2011 and spent 6 more seasons with the Manchester outfit. He had to compete with Alexander Kolarov for a spot in the starting line-up, but managed to play in 203 matches for City. He also won two Premier League title with City in 2011-12 and 2013-14. He left the club in 2017 and moved to Istanbul Basaksehir.
Adebayor was not as successful at City as he was at Arsenal. However, he scored 19 goals in 45 matches for them. The arrival of young strikers like Sergio Aguero made Adebayor redundant in the City team, and he left the club in 2012.
(SPORTSKEEDA)